This is a tutorial of how to upload pictures to MASVC using photo bucket.
FROM THE COMPUTER
(iPhone instructions in post #2 below)
First thing you have to do is start an account at photobucket.com and once you have established that then you're ready to follow along.
Once logged in click on the green "Upload" button at the top of the page.

Click on the green "Select Photos and Videos"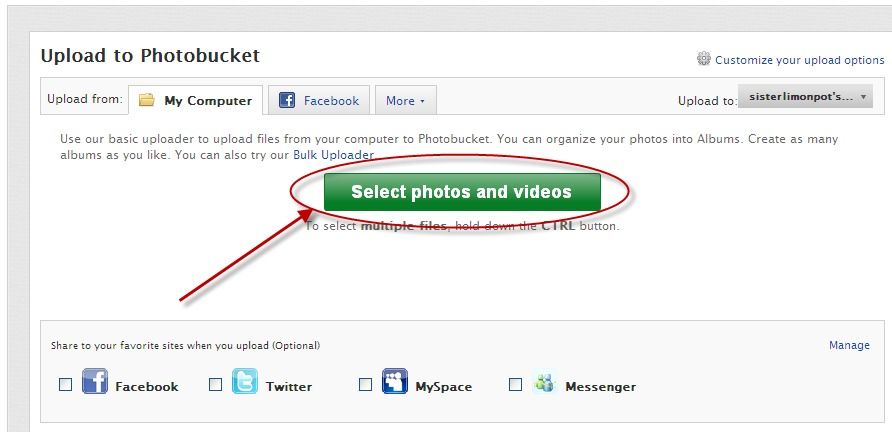 You can either select multiple files or one at a time, here I chose 2 pictures to upload
Click "Open"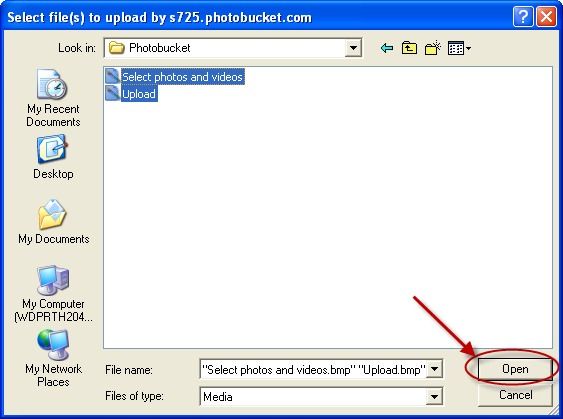 This shows the pictures being uploaded, be warned that they inject an advertisement on this page while you're waiting for the pictures to be uploaded. Unless you pay to for the upgraded photobucket account you have to sit through them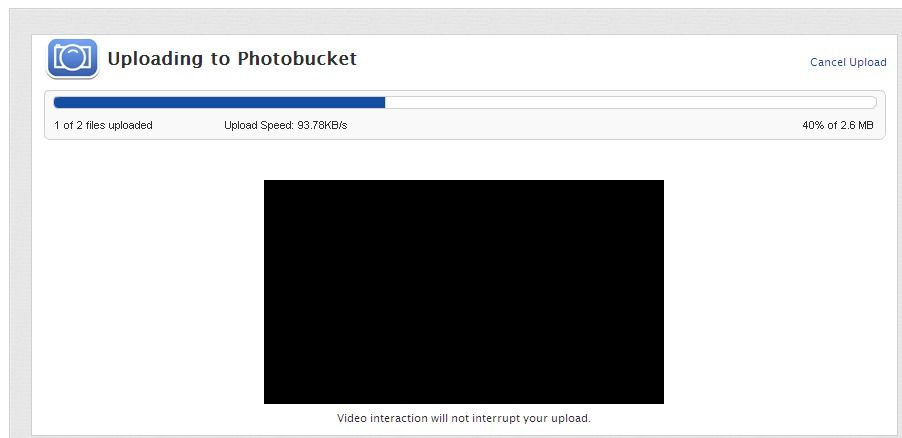 Once the upload is complete click "view Album"
Now that the picture has been uploaded onto photobucket, all you have to do is roll the mouse over the picture you want and allow it to expand revealing 4 options to choose,
Click on the box to the right of "IMG code" and if you did it correctly you will see it briefly display "copied"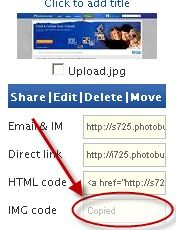 Tab back over to MASVC website and paste (right click paste or ctrl v) where you want the image to appear in your post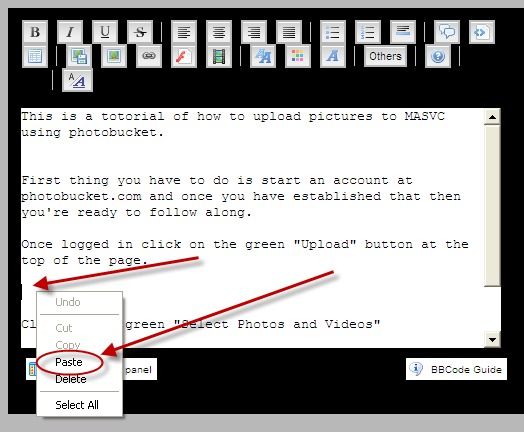 If you did it right you will see the url code displayed as such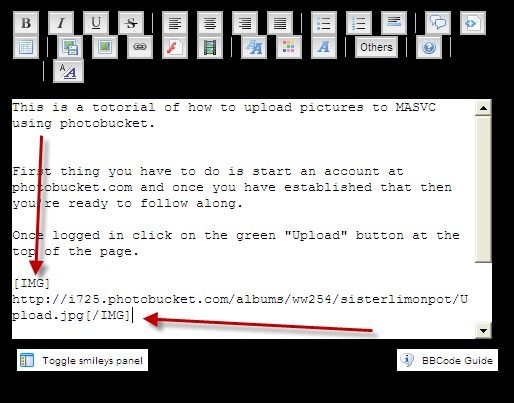 Once you are done with your post and ready to submit it you can either click on the "submit" button or if you want to preview it before you submit you can click "preview" to ensure everything is where you want it.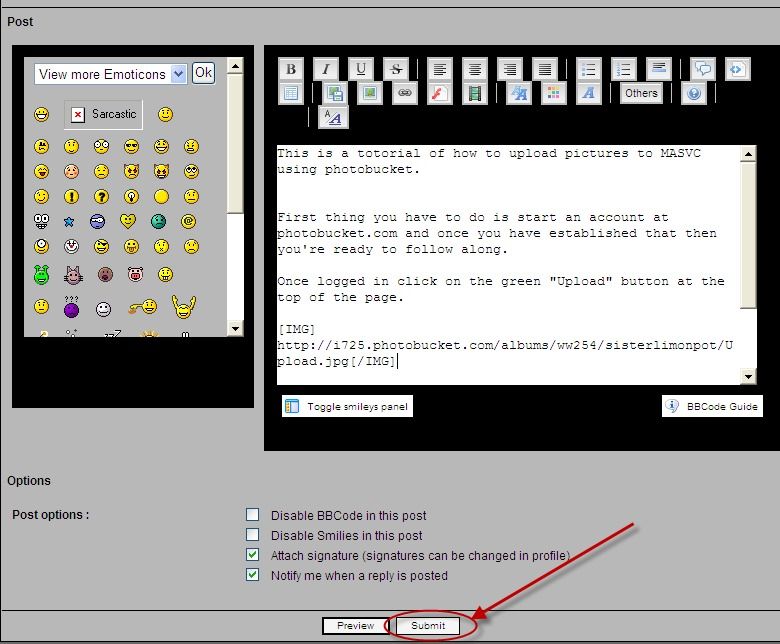 Once submitted it will look like this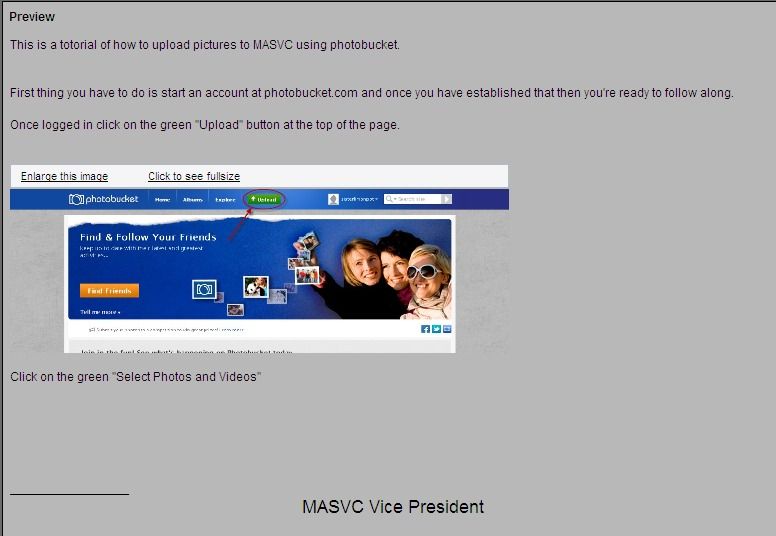 If it does then you have successfully uploaded an image for everyone to see, and for people like me, that have to have your synapses stimulated by great pictures, it makes for a more enjoyable thread.